Even at my own house, foreign food culture!
When you're living overseas or traveling, there are many things to look forward to. And, no matter what country to go to, "Eating" is a simple experience you can have at any time, don't you think?

I've been to many different countries until now. Also, I've lived for 15 years total in 3 different countries. There, with the local people, I was able to eat the local foods together and try many different tastes. When I'm abroad I really feel like I am living in a foreign country, I feel like I am living in a place with people from a different background, and I enjoy that foreign country's culture.

Now, I live in Japan. Even in Japan, I still enjoy the food culture of the countries I visited.
---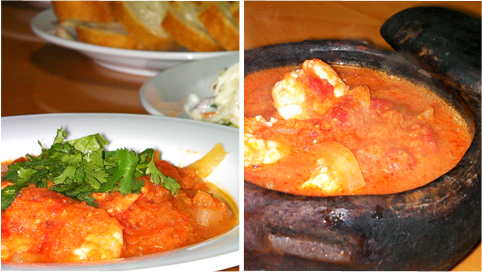 When I was in Sao Paolo, my wife learned Brazilian cooking. Sometimes, we enjoy it. This is "mukekka". It's a fish or shellfish dish made with coconut milk.
---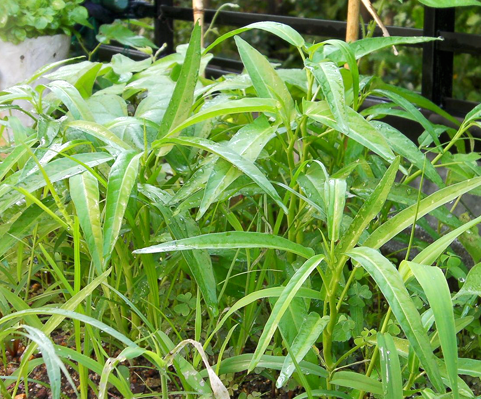 In my garden, I raise "kuushinsai" (phakboon.) I also have coriander, and small peppers. These are essential for making Thai food!
---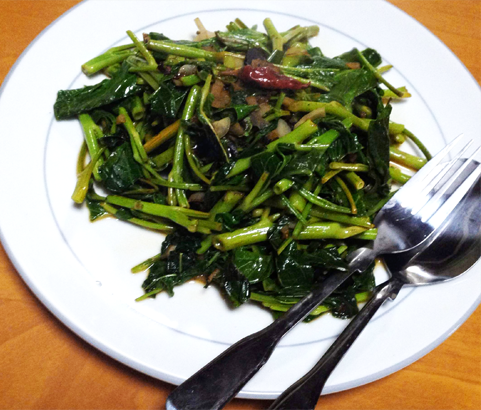 Today's dinner is Thai. I used the phakboon that I grew in my garden. This is "Fried phakboon". It's really delicious when you use vegetables you grew yourself.
---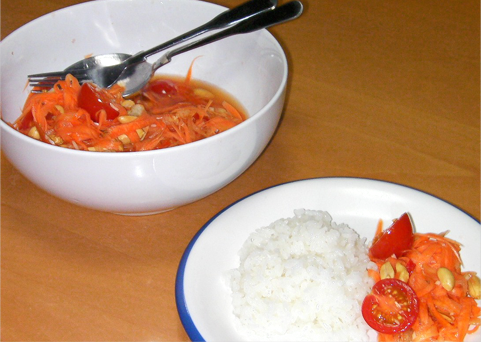 I also like "samutan" papaya salad from the north part of Thailand. It's hard to find fresh papaya in Japan, so I use carrots.