Spanish lessons are merely an entrance
I think I am a very curious person. I enjoy encountering foreign and Japanese cultures, and meeting and speaking with people in various fields. In regards to foreign culture, since my feeling is "I want to know more!", I feel like "I wish I could speak that country's language." So, until now, I have studied English, Spanish, and Chinese.

Now, only twice a month, but I am studying Spanish again. I felt like when I visit a Spanish-speaking country, I'll need to speak the language, so I thought I should study. Now, in a one hour lesson, through learning new words and culture, gaining new knowledge, and I learn about the way of thinking of my teacher from Spain, so I am growing. It's fun, so I can continue taking the lesson!
---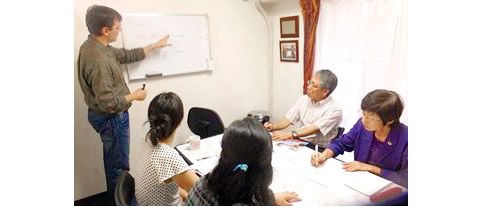 Scene from a Spanish lesson. The teacher is good at listening to others talk.
---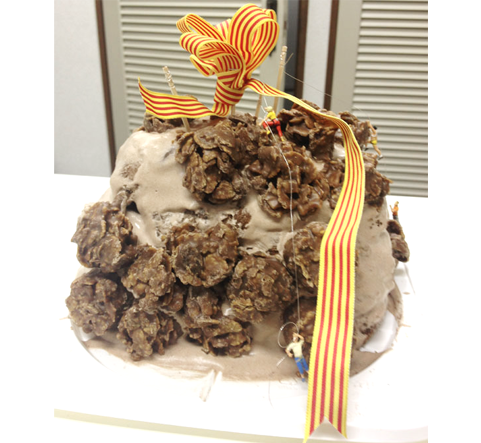 As a class, we made a cake from Mt. Montserrat in Catalonia. The people climbing was the teacher's idea. This kind of thing is fun.
---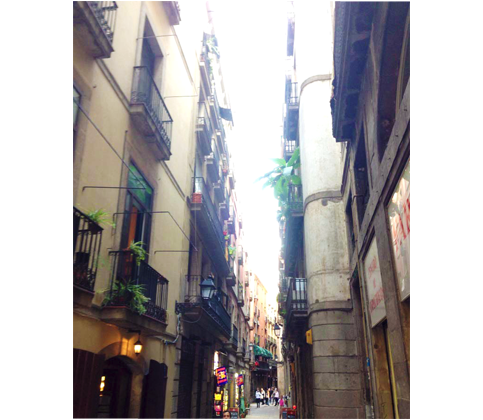 This is a thing from when I visited Madrid, Spain. It's appealing to see everyone's daily lives and townscapes and alleys. Spanish was useful!
---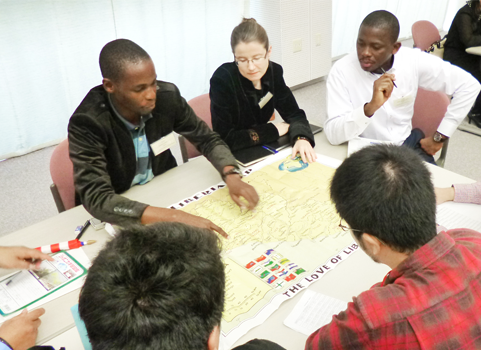 For work, I teach foreigners Japanese, so I am able to encounter many different foreign cultures!