Meeting Foreign Culture in my life
I came across foreign countries and culture when I was very small. I didn't have any deep ties to a foreign country and I grew up in a normal Japanese town. So when did it start? I became interested in the cultures of various countries.

Now, my job involves foreigners and foreign culture. From what I've experienced in different situations from when I was small until now, I have interacted with many foreigners and foreign culture. I felt these things as I drew.
※Click to view larger size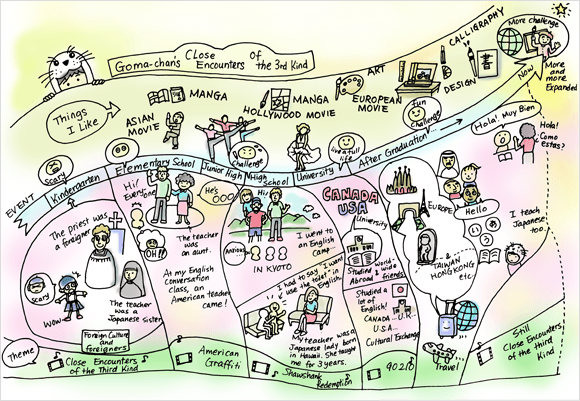 Foreign movies and foreign art has had a very big impact on my life. How about all of you?